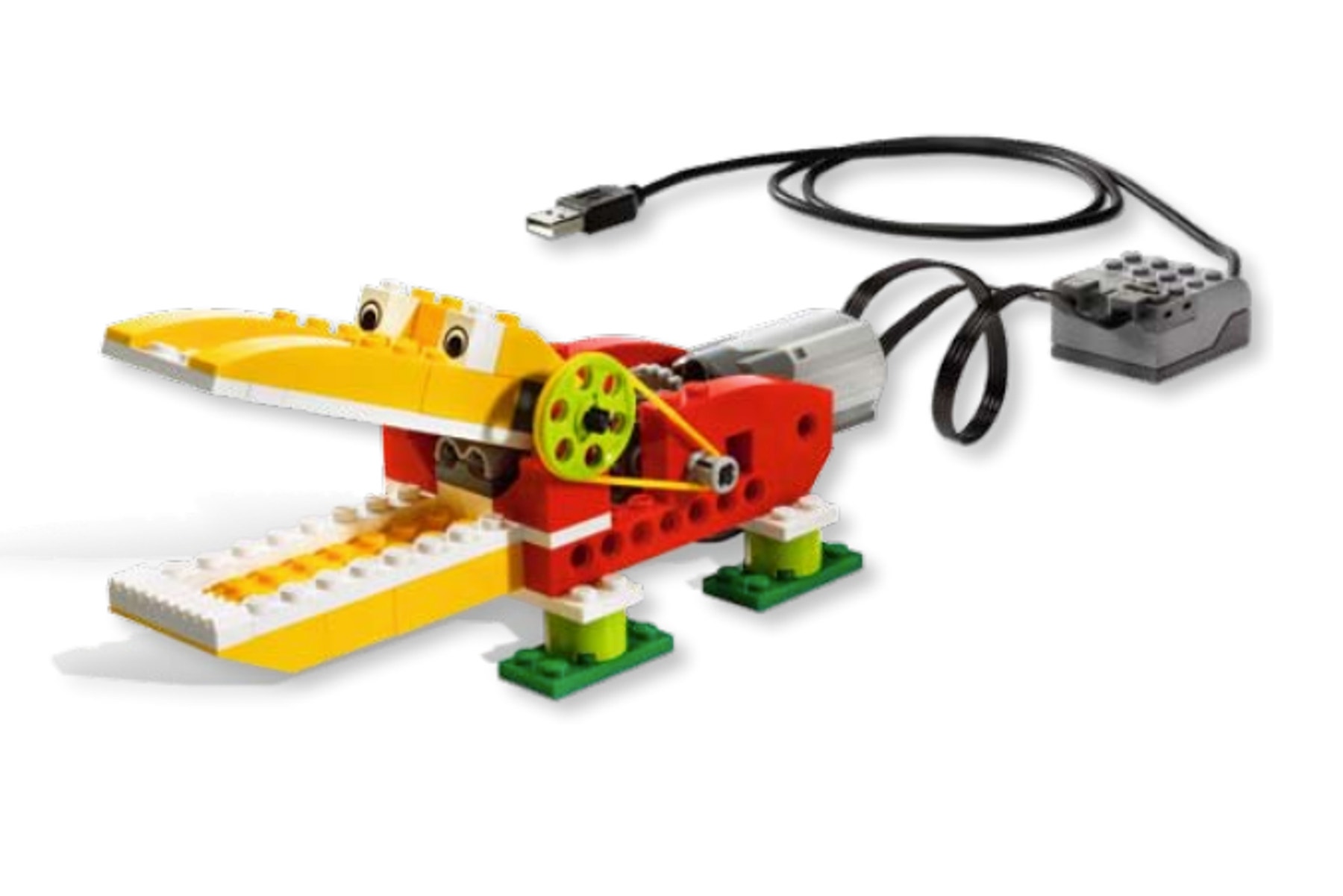 产品生命周期问题
Why is StoryStarter being discontinued?
These products are being discontinued due to the fact that StoryStarter did not meet the set expectations. However, LEGO® Education believes that current users of StoryStarter will be able to provide relevant teaching and learning experiences for many years to come.
Will StoryStarter be available beyond June 2017?
No, the exiting portfolios will not be available from LEGO Education after June 30, 2017. However, local distributors will sell StoryStarter as long as stocks last. LEGO Education will continue to provide support through our customer service and tech support for an additional 2 years.
Will LEGO Education stop supporting StoryStarter by the end of June 2017?
LEGO Education will honor any warranty that is still valid after June 30, 2017 for replacement parts. Anything without a warranty beyond June 30, 2017, we cannot guarantee a replacement. As long as LEGO Education has replacement parts in stock, we can continue to supply solutions to faulty equipment. However, StoryStarter will no longer be manufactured after June 30, 2017 and our replacement supply will not be replenished. Once the replacement supply is exhausted, there will be no more replacement support for these portfolios. LEGO Education will no longer promote, sell, or gain new users of StoryStarter as of June 30, 2017.
LEGO Education is no longer manufacturing StoryStarter after June 30, 2017 and will not develop any new components, experiences, curriculum or content for these portfolios.
How will LEGO Education ensure that teachers can continue to use the products from the portfolios?
LEGO Education will continue to offer ongoing service, technical and software support for 2 years after the exit until June 30, 2019. The support for software will be on existing operating systems only.
I just bought a whole classroom set of StoryStarter. Can I trade it for another product and pay the cost difference?
No, LEGO Education does not have a trade-in program.
Are the StoryGames competitions being continued in 2017?
The StoryGames competitions will continue in 2017. Affected persons have been informed accordingly if any changes have applied in regards to the StoryGames in your area.
Which StoryStarter products are being discontinued by June 30, 2017?
The following product will exit and will not be available for delivery after the exit date:
45100 - Core Brick set including StoryVisualizer software, curriculum and eLearning
45101 - Fairy Tale Expansion brick set including curriculum pack
45102 - Space Expansion brick set including curriculum pack
45103 - Community Expansion brick set including curriculum pack
2000424 - Workshop Kit
---
StoryStarter General Questions
Do I put the stickers on the sorting trays or do the students do this?
As it is important that the stickers are put on correctly and precisely, we advise that the process of applying the stickers is carried out by the teacher. Also allow some time for this.
How much time does it take to do an activity appropriately?
At the beginning of a process, while students are getting to know the materials and becoming familiar with the all the elements and the structure of story-making, it will probably take one lesson to get the scene structures and stories ready. It will then take one further lesson using the software to develop, write and document the stories. Over time, students will become very familiar with and proficient in the process, and it will take less time.
Can I broaden these activities to cover more than English skills?
StoryStarter is a tool primarily for use in developing English skills at different grade levels. However, there is a natural interaction with other subject areas, such as history, geography and social studies generally. Also the aspect of collaboration and sharing fosters many of the 21st century skills learning areas.
How do I help a group of students maintain focus, working towards a shared story result?
Learning to work collaboratively is a process that takes time. However, with the StoryStarter materials and activities specifically, at the beginning of the process, it will often be advisable to assign individual tasks to individual students. Having set the scene with a group of students or a class, each student may be given a specific assignment, e.g. one to create the beginning of a story, another the middle, and a third student the ending. This creates focus and attention in the initial stages of using the materials.
For the younger groups, you can allow one student to act as the StoryStarter Set Manager. This student will be in charge of getting the set out and setting it up ready. Another student is the Tidy-up Manager and they will be in charge of sorting and tidying the sets after use. A third student can be assigned Spinner Manager, in charge of selecting the proper spinner card for an activity, etc.
How can I use StoryStarter if I only have a few computers available in my classroom?
Students work at different levels and different speeds. Some spend a lot of time on details in their scene structure, thus enhancing their stories. Others build more quickly. This means that students never finish at the same time. When some students are busy writing stories, comics, ads, etc. at the computer, you can suggest that others start sketching and writing down on a piece of paper (possibly in bullet form) what their story is going to be about. Also taking photos of the scene structures in class or in groups.
Do I let the students take their own scene structure photos or do I, the teacher, do that?
In the younger grades, we recommend initially that the teacher takes the photos. However, during testing of the materials, we found that students quickly pick up how to take photos and import using the software. Free use of both camera and software allows the students to make changes, adapt and work independently, and at an individual and appropriate level.